Fiedler Brothers Plumbing is passionate about supporting the local community. Our company prides itself on supporting the community that supports us. Being a good corporate citizen and supporting local business is a major priority for Fiedler Brothers Plumbing.
We proudly contribute to a variety of charities and community organisations through sponsorships, donations and participation in fundraising events.
In addition to engaging and supporting our community, we work vigorously to ensure local subcontractors are given employment opportunities.
Fiedler Brothers Plumbing is committed to making the world around us a better place to live.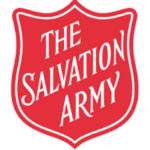 EMERGENCY CALL OUTS -
Available 24 Hours A Day - 7 Days A Week