Industrial
Our highly skilled team can bring specialised knowledge to the design process, saving you time and money in the long run.
Domestic
Our highly trained team can help with all facets of domestic plumbing. From emergency jobs through to new projects designs Fiedlers Plumbing can assist.
Commercial
We have extensive experience in commercial plumbing and can ensure a seamless experience from design stage through to completion.
EMERGENCY CALL OUTS -
Available 24 Hours A Day - 7 Days A Week
Is quality important to you ?
Don't hesitate to contact Fiedler Brothers Plumbing. 
We try to respond as soon as possible, but since we are a well respected and in demand company, we do have a busy schedules. We hope to hear from you soon.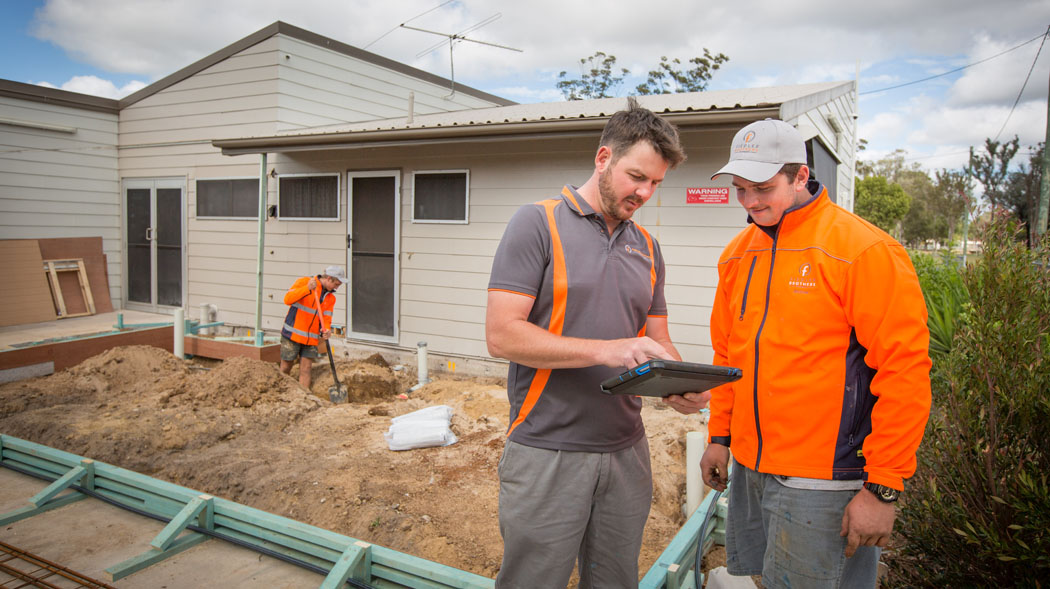 Noel Ryan
Hutchinson Builders
" At Hutchinson Builders, Sunshine Coast, we have had the great pleasure of using Fiedler Brothers Plumbing and could not speak high enough of them and the service they have provided. We would be more than happy to recommend him for any plumbing needs. Our consultants and client have appreciated his time and commitment and also reasonable pricing.
He endeavours to be prompt, efficient and ensures business is as smooth as possible. Please feel free to call us on (07) 5451 9777 for more information in regards to this reference."
Noel Ryan
Hutchinson Builders, Maroochydore
Martin C Fiebig
Director Martin Fiebig Constructions
As a very busy Builder it has always been of great benefit and greatly appreciated to work with Subcontractors who fulfil every task required by them in the time period required, without fuss and produce a high quality job. Fiedler Brothers Plumbing is certainly considered this class of Subcontractor. 
I have had the benefit of being able to engage Fiedler Brothers Plumbing quality services on a number of larger building jobs spanning the last couple of years and on each occasion the service they provide is of a very high standard from advice prior to job commencement, completing the works and after sales service.
If you want to deal with Plumbers who are professional and want a guaranteed positive outcome to a job then I can confidently recommend Fiedler Brothers Plumbing as a reliable company, and experts in their field."
Scott & Sharna Mills
Owners 
BJT Building, Kingaroy
We have had the pleasure of working with Fiedler Brothers Plumbing on many of our projects and it is always a pleasure.

It is paramount that the tradesmen we engage on our projects conduct themselves in a friendly professional manner at all times on our jobs to ensure client satisfaction.

We have always found this to be the case with Fiedler Brothers Plumbing, whether it is a small bathroom renovation, a brand new house or a complex commercial project they have always gone above and beyond to ensure our clients are completely happy with the end result.

Alan Rowen
Owner/Director 
Wards Electrical and Communications, Kingaroy
Fiedler Bros Plumbing has had a close working relationship with Wards Electrical and Communications over the past four years with various plumbing jobs.
With our building maintenance service, Fiedler Bros Plumbing have worked with us on jobs from tap changes through to kitchen replacements to installing septic systems. During this time we have found Todd and his team a reliable, professional and efficient company priding themselves on delivering great service at a competitive price and in all my dealings with Todd and his staff, I have found them to be of impeccable character and integrity and I certainly would have no hesitation in recommending them to any potential clients.
I look forward to working with Todd and his staff on future projects and I congratulate them on the success they have enjoyed to date.
Michael Fisher
Owner
 MMF Building Solutions
Being a diversified Builder, I require Subcontractors who can adapt to a number of different project types and situations, and due to my Business flourishing I require subcontractors I can rely on. We work with Fiedler Brothers exclusively on all of our Domestic and commercial Projects Large and small they certainly fit this criteria.

Todd & Steven offer a prompt, reliable and proficient service which extends to a wide range of professional plumbing requirements and advice. I have no hesitation in recommending Fiedler Brothers Plumbing for any plumbing needs.
Peter & Kate Hay
Homezone Projects
Fiedler Brothers Plumbing have provided quality results on our projects through the provision of well-resourced tradespeople who attend to the detail without taking shortcuts.

Todd Fiedler and his staff understand the necessity of coordinating with other trades, achieving rigid time frames whilst still producing solid outcomes.
We have no hesitation in recommending Fiedler Brothers Plumbing to prospective clients.


Karen Dennis
Centre Manager
McConaghy Retail PTY LTD
We are impressed with the professional service we receive from Fiedler Brothers Plumbing.

They respond to callouts quickly and address any problems effectively.
They really appreciate their clients and are a pleasure to deal with.


Neivah Evans,
Property Managment Team 
LJ Hooker, Kingaroy
We have found Fiedler Brothers Plumbing provide a professional, efficient and reliable service as required as one of our contracted Plumbers of choice.